Horus's name itself means "the falcon who soars above all the other inhabitants of the land". Horus represents the power and importance of the sun and sky in all aspects of ancient Egyptian life. He serves as the provider and protector of the Egyptian people, especially the pharaohs. One of the most important symbols associated with Horus is the "Eye of Horus", a symbol meant to offer the protection of the gods.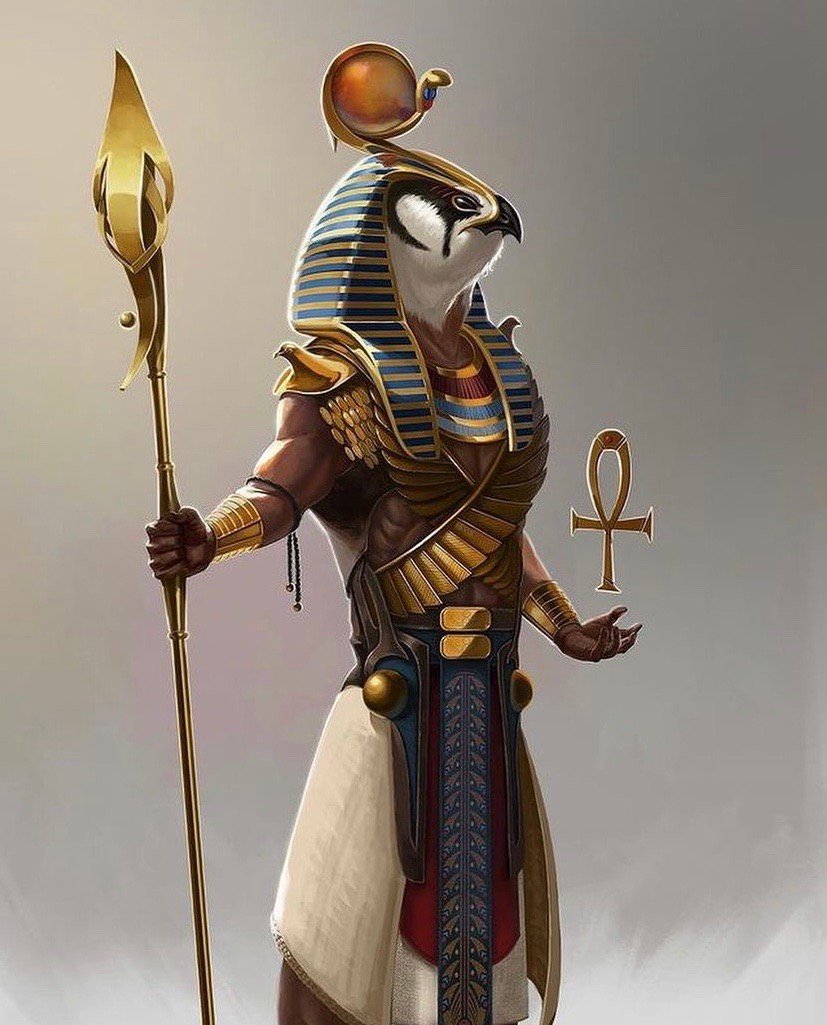 The falcon's head or the falcon that he is often depicted with is a symbol of both the sky and an all-seeing presence. Symbols associated with Horus are worn to gain protection against evil, it symbolizes the power of light against dark. In Ancient Egypt, It was often used as an amulet, to gain protection in the afterworld. These symbols are used for Health, Power, and Protection.
SPECIFICATIONS
Brand: Isyou Jewelry

Material: Copper

Pendant width: 2.7 cm

Pendant Height: 3.5cm

Necklace Length: 24"