Description
Material: Silver & Moissanite
Diamond shape: Pear
Band: classic Pavé Band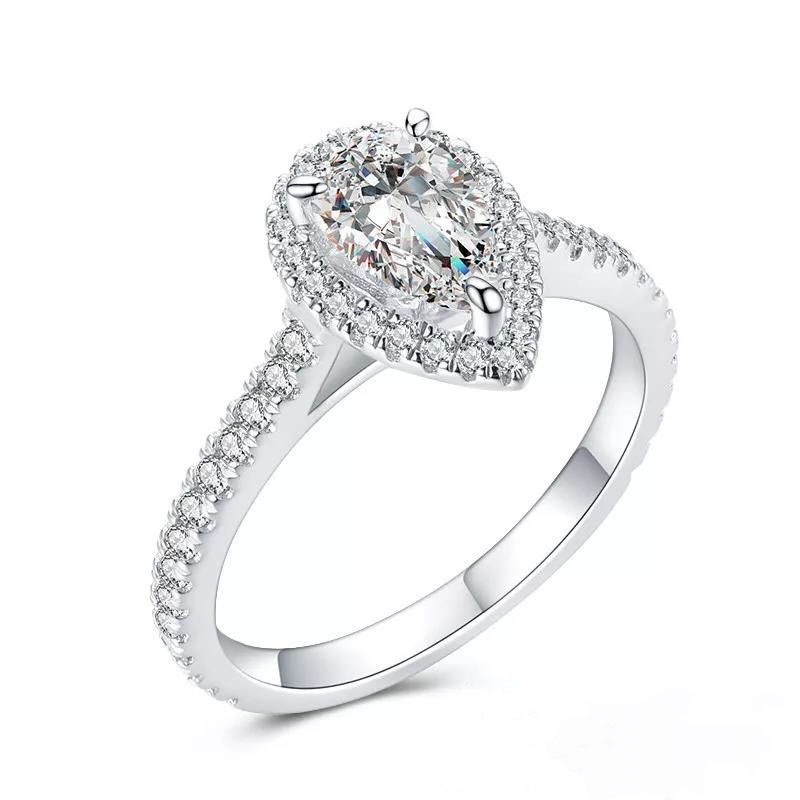 FEATURES
The 4Cs – High quality of color, clarity, cut, and carat weight represents a set of globally accepted standards to evaluate the quality and price of a diamond.
Excellent Cut - An excellent cut diamond is a diamond that is cut to excellent proportions and angles that reflect back the maximum possible amount of light that enters it. It is among the rarest cuts and is the benchmark for grading all other diamonds.
Certifications - A diamond certificate is a formal report issued by an accredited independent gemological laboratory, which lists gemological information about the diamond's characteristics such as carat weight, measurements, cut, color, and clarity.
How to Find Your Ring Size?

Using a cloth tape measure or a cutout strip of paper, draw a circle around your wrist or fingers. Find a comfortable fit that allows for the ease or "slip" you like.

Consider where you'll be wearing your jewelry—just an inch or two further away—and whether you plan to stack your new jewelry with other jewelry you own. Then measure the inside dimensions and compare them to our stock dimensions above.