Description
Material: Silver & Moissanite
Diamond shape: Round
Chain length: 40+5(cm)/20(inches) approx
The collection is inspired by the sensuality, shape & natural beauty of a woman. Famous for their simplistic elegance & style, a classic gift for her.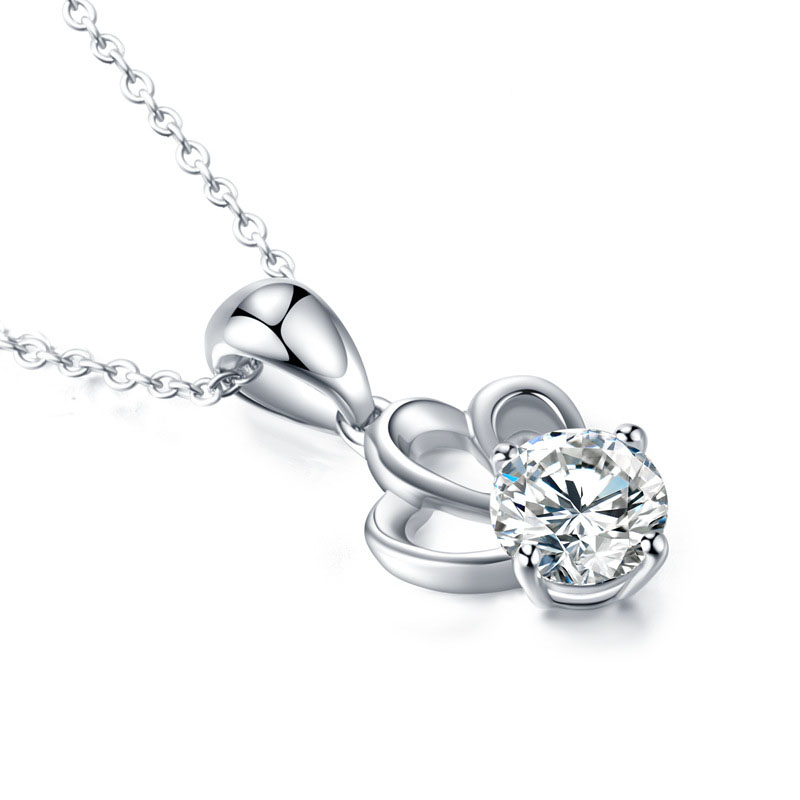 FEATURES
The 4Cs – High quality of color, clarity, cut, and carat weight represents a set of globally accepted standards to evaluate the quality and price of a diamond.
Excellent Cut - An excellent cut diamond is a diamond that is cut to excellent proportions and angles that reflect back the maximum possible amount of light that enters it. It is among the rarest cuts and is the benchmark for grading all other diamonds.
Certifications - A diamond certificate is a formal report issued by an accredited independent gemological laboratory, which lists gemological information about the diamond's characteristics such as carat weight, measurements, cut, color, and clarity.